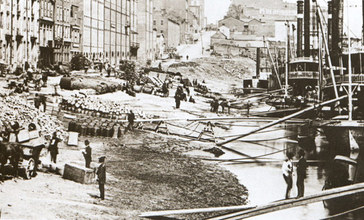 Nashville is the capital and most populous city of the U.S. state of Tennessee and the seat of Davidson County.
Middle Tennessee Council On Aging:
COA strives to ensure that the community values, honors and supports older adults and caregivers by addressing unmet needs through information, advocacy and education and by being a catalyst for comprehensive solutions.
Key Priorities & Initiatives:
Caregiver Education, Support & Referral
Elder Abuse & Scam Prevention
Information & Referral Service
Advocacy
Senior Transportation
Nashville is the county seat of Davidson County and is located on the Cumberland River. The city's population ranks 24th in the U.S. According to 2018 estimates from the U.S. Census Bureau, the total consolidated city-county population stood at 692,587. The "balance" population, which excludes semi-independent municipalities within Davidson County, was 669,053 in 2018.
Located in northern Middle Tennessee, Nashville is the major city of the largest metropolitan area in Tennessee. The 2018 population of the entire 14-county Nashville metropolitan area was 1,930,961. The 2018 population of the Nashville-Davidson–Murfreesboro–Columbia combined statistical area, a larger trade area, was 2,057,416.
Contacts
Council on Aging of Middle TN
95 White Bridge Road, Suite 114
Nashville, TN 37205
Phone & Fax: (615) 353-4235
Monday-Friday 9 a.m.-2 p.m. (CST)
Social
Managed by the Age Friendly Foundation
Seniors pushed out of jobs by younger college aged new comers and the managers are all younger and you know they are not going to hire seniors. Been looking for an office job in my community for seven years since I was laid off my state job at 59 years of age by the new governor. Husband had died eight years ago and I am waiting on his social security to accrue enough that I can partially live on it. Had to take state retirement early and it is not enough to pay all my insurance much less than to live on. Even if on social security I will have to work at least a part-time job. Also had to replace all appliances in my house and water line. Thank goodness I do not have any serious medical problems.
I feel that its age friendly because everyone looks out for one another
Try keeping a safe friendly neighborhood and etc.
Senior Living Communities
Explore Home Care Options Near You
Find a Financial Professional Near You
Taxes