7 reviews
4 out of 5 stars
based on 7 ratings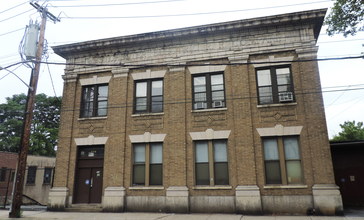 Mount Vernon is a city in Westchester County, New York, United States. It is an inner suburb of New York City, immediately to the north of the borough of the Bronx. As of the 2010 census, Mount Vernon had a population of 67,292.
Managed by the Age Friendly Foundation
The neighborhood is very age friendly The community help and watches out for seniors in the neighborhood.
My neighborhood is very age friendly. And very helpful to the elderly,and disabled. It feel good to see people showing love, to people who need it.
Transportation i see where the buses have wheel chair accessible and the drivers would wait and fix their space in the bus. Drivers would wait at the crossing so they go by safely
I can say that this community is age friendly due to their maturity, age and education. The people living in this community are very informative on what is going on for example in case of fire or any form emergency,also mannerable,they always say hello, good morning and good afternoon..
I think this are is pretty age friendly
Senior Living Communities
Explore Home Care Options Near You
Find a Financial Professional Near You
Taxes