6 reviews
3 out of 5 stars
based on 6 ratings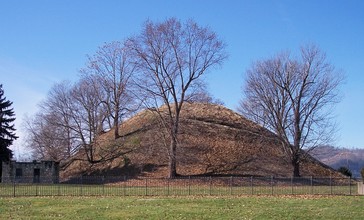 Moundsville is a city in Marshall County, West Virginia, along the Ohio River. It is part of the Wheeling, WV-OH Metropolitan Statistical Area. The population was 9,318 at the 2010 census. It is the county seat of Marshall County. The city was named for the nearby ancient Grave Creek Mound, constructed 250 to 100 BC by indigenous people of the Adena culture. Moundsville was settled in 1771 by English colonists Samuel and James Tomlinson. (Elizabethtown, as Tomlinson's community was called, was incorporated in 1830. Nearby, the town of Mound City was incorporated in 1832. The two towns combined in 1865.) Fostoria Glass Company (specializing in hand-blown glassworks) was headquartered in Moundsville from 1891 to 1986. The retired West Virginia State Penitentiary operated in Moundsville from 1867 to 1995.
Managed by the Age Friendly Foundation
The community engagement they have for children and adults is really rewarding.
I love this town I was born and raised here. It's one of those towns you say and what's your last name.
I believe my community prioritizes the elderly by providing services, accessibility to recreation, and healthcare, and livability.
Most people stay to there self.
Senior Living Communities
Explore Home Care Options Near You
Find a Financial Professional Near You
Taxes