15 reviews
3.5 out of 5 stars
based on 25 ratings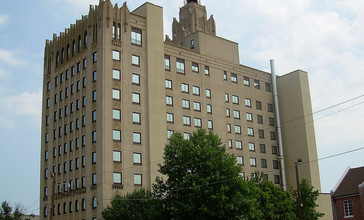 Monroe (historically French: Poste-du-Ouachita) is the eighth-largest city in the U.S. state of Louisiana. It is the parish seat of Ouachita Parish. In the official 2010 census, Monroe had a population of 48,815. The municipal population declined by 8.1 percent over the past decade; it was 53,107 in the 2000 census. After a recheck in 2012, the Census Bureau changed the 2010 population from 48,815 to 49,147. Mayor Jamie Mayo, however, maintains that the Monroe population is more than 50,000 and indicated that he will pursue a continued challenge to the count. Monroe is the principal city of the Monroe Metropolitan Statistical Area, which includes the parishes of Ouachita and Union. The two-parish area had a total population of 170,053 in 2000 and an estimated population of 172,275 as of July 1, 2007. The larger Monroe-Bastrop Combined Statistical Area is composed of both the Monroe Metropolitan Statistical Area and the Bastrop Micropolitan Statistical Area. The CSA had a population of 201,074 in 2000. Monroe and the neighboring city of West Monroe (pop. 13,250), located just across the Ouachita River, are often referred to as the Twin Cities of northeast Louisiana.
Managed by the Age Friendly Foundation
I feel this area is age friendless because majority of our community is elderly people
It's very quiet. Everyone get alone and very peaceful
This community is age friendly where everyone knows everyone and come together as one
Community engagement,very good advertisement of city function along with good participation. Education berg good 1 a university,community college and other vocational training school.
Senior Living Communities
Explore Home Care Options Near You
Find a Financial Professional Near You
Taxes