6 reviews
3.5 out of 5 stars
based on 8 ratings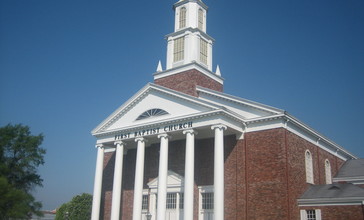 Minden is a small city in and the parish seat of Webster Parish in northwestern Louisiana, United States. It is located twenty-eight miles (45 km) east of Shreveport in Caddo Parish. The population has been relatively stable since 1960, when it was 12,786. Minden is 51.7 percent African American. Minden is part of the larger Shreveport – Bossier City metropolitan area. It is a regional trade center for the neighboring parishes of Bienville and Claiborne, from which Webster Parish was carved in 1871. Minden has possessed a United States post office since 1839. The current postal building, a 10,000-square-foot structure at 111 South Monroe Street, was completed under a $285,000 contract awarded in 1959 to McInnis Construction Company of Minden. The community has been served by a newspaper since the 1850s. The current publication, the Minden Press-Herald, is located on Gleason Street south of Broadway. The building was formerly used by a grocery store. The Press-Herald became a daily newspaper on July 18, 1966, but was earlier published as two weekly papers, the Minden Press on Mondays and the Minden Herald on Thursdays. For a time there was also the Webster Signal-Tribune and other publications. On October 15, 2012, an ordnance bunker at nearby Camp Minden exploded resulting in minor property damage. Camp Minden is the site of the former Louisiana Army Ammunition Plant, once the major area employer. In December 2012, police began the removal of 2,700 tons of explosives from Camp Minden, leading to evacuations in the nearby town of Doyline. In 1959, Minden was named the "Cleanest City in Louisiana."
Managed by the Age Friendly Foundation
Education and community engagement
Because some of the people are friendly and some are not,this town don't have a lot of jobs and it's not a lot of community engagement.It not a lot of places where you can get help when you need it.
very livable, care and education, and very community engaging
Senior Living Communities
Explore Home Care Options Near You
Find a Financial Professional Near You
Taxes