22 reviews
3.5 out of 5 stars
based on 22 ratings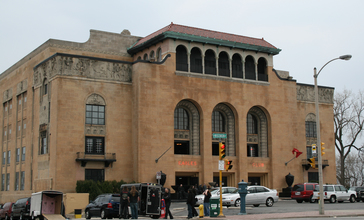 Milwaukee is the largest city in the state of Wisconsin and the fifth-largest city in the Midwestern United States.
The county seat of Milwaukee County, it is on Lake Michigan's western shore. Ranked by estimated 2014 population, Milwaukee was the 31st largest city in the United States. The city's estimated population in 2015 was 600,155.
Milwaukee is the main cultural and economic center of the Milwaukee metropolitan area. It is also part of the larger Milwaukee-Racine-Waukesha combined statistical area, which had an estimated population of 2,026,243 in the 2010 census. Milwaukee is also the second most densely populated metropolitan area in the Midwest, surpassed only by Chicago.
The first Europeans to pass through the area were French Catholic missionaries and fur traders. In 1818, the French Canadian explorer Solomon Juneau settled in the area, and in 1846, Juneau's town combined with two neighboring towns to incorporate as the city of Milwaukee.
Large numbers of German immigrants helped increase the city's population during the 1840s, with Poles and other immigrants arriving in the following decades. Milwaukee is known for its brewing traditions. The city is experiencing its largest construction boom since the 1960s. Major new additions to the city in the past two decades include the Milwaukee Riverwalk, the Wisconsin Center, Miller Park, an expansion to the Milwaukee Art Museum, Milwaukee Repertory Theater, and Pier Wisconsin, as well as major renovations to the UW–Milwaukee Panther Arena.
The under-construction Wisconsin Entertainment and Sports Center is scheduled to open in 2018.
Managed by the Age Friendly Foundation
Theres a balance here. There are businesses that are for all ages. The community is a mixture of singles, families (young and older) that make up the area.
In my area there's all home owners around me.
usinesses open to all ages.
Many retired people still reside at their single family home[empty nesters] There is an ongoing seniors village program that is available to all interested seniors!!!
Senior Living Communities
Explore Home Care Options Near You
Find a Financial Professional Near You
Taxes