15 reviews
4 out of 5 stars
based on 17 ratings
Member of the World Health Organization Global Network of Age Friendly Cities and Communities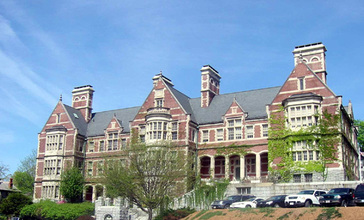 Methuen is a city in Essex County, Massachusetts, United States. The population was 47,255 at the 2010 census.
Managed by the Age Friendly Foundation
What makes this city age friendly is that people from all ages are working and given the same opportunity they will give young people.
The town I live in is small and peaceful. We are age friendly, since our senior center offers volunteer work for people who are interested in lending a hand. Also, we have active activities for our elders in the community, so they are not stuck at home. In the past few months, I have noticed more reliable transportation vans and buses for the elderly passing by our main public park and shopping centers. There are programs to help or even benefit our elderly community. One great example would be an elderly apartment building behind a main shopping center in our town. Also, there is a bus stop out front for easy transportation around town or outside of town.
They have a very busy Senior Center
We have quite a few assisted living facilities and 55 plus communities. At stop and shop, Home Depot and other businesses, they hire you at any age.
This area is age friendly, there is a senior center, the library offers some great things, they run local trips, there are many churches with a large choice in faith, so there's a lot of support for seniors if they reach out for it. The community in Londonderry NH is great also. My dad and I are active with the senior center and I support him with all the senior activities at his church.
Senior Living Communities
Explore Home Care Options Near You
Find a Financial Professional Near You
Taxes