9 reviews
4 out of 5 stars
based on 9 ratings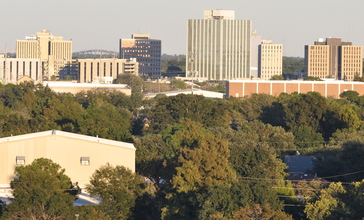 Metairie ( MET-ər-ee; French: Métairie [metɛʁi]) is a census-designated place (CDP) in Jefferson Parish, Louisiana, United States and is a major section of the New Orleans Metropolitan Area. Metairie is the largest community in Jefferson Parish and the fifth-largest CDP in the United States. It is an unincorporated area that would be Louisiana's fourth-largest city if it were incorporated. The zip codes that serve the community are 70001-70006. Métairie is the French term for a small tenant farm which paid the landlord with a share of the produce, also known as sharecropping. In the 1760s, many of the original French farmers were tenants; after the Civil War, the majority of the community's inhabitants were sharecroppers until urbanization started in the 1910s.
Managed by the Age Friendly Foundation
everybody looks after each other
I leave an quietly neighborhood with mostly elderly people and families
Education, friendly and a safe environment.
There are a lot of Senior Centers, and activities for Seniors to engage in.
The elderly are treated with much respect, and kindness
Senior Living Communities
Explore Home Care Options Near You
Find a Financial Professional Near You
Taxes