5 reviews
4 out of 5 stars
based on 5 ratings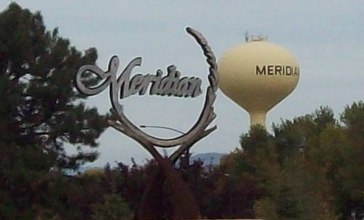 Meridian is a city located in Ada County in the U.S. state of Idaho. As of the 2010 census, the population of Meridian was 75,092 making it the third largest city in Idaho after Boise and Nampa. A 2015 estimate placed the population at approximately 90,739. Meridian is the state's fastest-growing city, with an 81.5 percent increase in population since 2000.
Managed by the Age Friendly Foundation
Meridian is one of the fastest growing cities in the country because of its livability. It is breathtakingly beautiful. It is a relatively inexpensive place to buy a home and is very family oriented. My neighbors value family, education and the Arts.
The facilities that are provided. The activities both inside and outside that are provided and well supervised. The cleanliness off the facility and the quality of food. The interaction with family members. The extreme amount of safety that is placed on each member, and the family type feeling that is encouraged.
People are very respectful of our older folks. There are lots of activities such as outdoor concerts, shopping, river pathways.
Meridian infrastructure is weak; it's essentially a bedroom community for Boise and there is NO public transportation, the streets have not been upgraded although most of the farmland to the South has been turned into new subdivisions, the entire area is not age-friendly when it comes to employment opportunities both full- and part-time, and infrastructure upgrades, if scheduled, are in the distant future. My particular neighborhood is very limited for walking, and because of the heavy traffic on the nearby 2-lane thoroughfare, you cannot ride a bicycle safely.
Boise and Meridian (which are the same city now) love growth and the growth of tax revenue in particular, but completely ignore (and/or proceed at a snails pace) infrastructure. Traffic is becoming difficult and there is NO public transportation in my area.
Explore Home Care Options Near You
Consider the benefits of an in-home caregiver. Care can range from 1 hour a day, to a few hours a week, to full time. Connect to a trusted provider today.
Find a Financial Professional Near You
With 9,000 financial professionals available across the nation and 4,500 on MassMutual.com, MassMutual is committed to helping you secure your future.
Taxes
B
How did Idaho earn the grade of B? We examined the state taxes based on how age friendly they are. Idaho has a state sales tax of 6.00%. Of particular interest is that Idaho does not have taxes on social security. There are no estate taxes. There are no taxes imposed on inheritance. Idaho has an effective property tax rate of 0.76%. Weighing these taxes and other taxes most likely to impact the aging population is how Idaho earned its state tax grade of B.
Learn more about taxes in Idaho