9 reviews
3 out of 5 stars
based on 10 ratings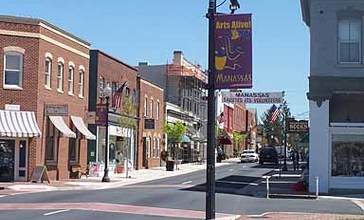 Manassas (formerly Manassas Junction) is an independent city in the Commonwealth of Virginia. As of the 2010 Census, the population was 37,821. The city borders Prince William County, the independent city of Manassas Park, and Fairfax County. The Bureau of Economic Analysis includes both Manassas and Manassas Park with Prince William County for statistical purposes. Manassas also serves as the seat of Prince William County. It surrounds the 38-acre (150,000 m2) county courthouse, but that county property is not part of the city. The City of Manassas has several important historic sites from the period 1850–1870. The City of Manassas is part of the Washington-Arlington-Alexandria, DC-VA-MD-WV Metropolitan Statistical Area and it is situated in the Northern Virginia region.
Managed by the Age Friendly Foundation
The job care giver supposed to be friendly and kind to the patient and understanding
I wouldn't say it's a particularly age friendly place. It's not a bad place either, everyone just keeps to themselves.
Senior Living Communities
Explore Home Care Options Near You
Find a Financial Professional Near You
Taxes