41 reviews
3 out of 5 stars
based on 70 ratings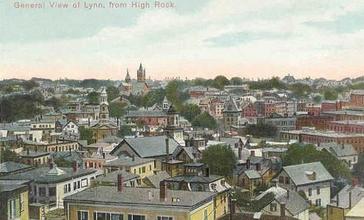 Lynn is the 9th largest municipality in Massachusetts and the largest city in Essex County.
Situated on the Atlantic Ocean, 3.7 miles (6.0 km) north of the Boston city line at Suffolk Downs, Lynn is part of Greater Boston's urban inner core. Settled by Europeans in 1629, Lynn is the 5th oldest colonial settlement in the Commonwealth. An early industrial center, Lynn was long colloquially referred to as the "City of Sin", owing to its historical reputation for crime and vice.
Today, however, the city is known for its contemporary public art, international population, historic architecture, downtown cultural district, loft-style apartments, and public parks and open spaces, which include the oceanfront Lynn Shore Reservation; the 2,200-acre, Frederick Law Olmsted-designed Lynn Woods Reservation; and the High Rock Tower Reservation. Lynn also is home to Lynn Heritage State Park, the southernmost portion of the Essex Coastal Scenic Byway, and the seaside, National Register-listed Diamond Historic District.
Transportation
Lynn has a stop on the Newburyport/Rockport Line of the MBTA Commuter Rail, as well as the River Works stop, which is for GE Aviation employees only. A number of other stations were open until the mid 20th century. Numerous MBTA bus routes also connect Lynn with Boston and the neighboring communities. An extension of the Blue Line to downtown Lynn has been proposed, but not funded. The nearest airport is Boston's Logan International Airport, about 5 miles (8.0 km) south.
In 2014, seasonal commuter ferry service between Lynn and Boston's Financial District was established. A wharf adjacent to the public boat launch ramp located on Blossom Street Extension was rehabilitated, and a 150-space parking lot constructed. Trips to and from Central Wharf in Boston take 35 minutes. After two seasons of operation—and after the federal government allocated $4.5 million for the purchase of a new ferry boat for the line—service was suspended in 2016, when the state declined to continue providing the necessary operating funds. Ferry service resumed in 2017, with a scheduled operating season of June 20 to September 22.
In May 2018, Governor Charlie Baker announced that the Massachusetts Department of Transportation would again suspend funding for the Lynn-Boston ferry.
Managed by the Age Friendly Foundation
In this city every body minds his business, Although the city has all the facilities to cater for all ages groups
General livability, age 55 development, care, education
I feel the city I live in is very age friendly and diverse.
The people are friendly .
Senior Living Communities
Explore Home Care Options Near You
Find a Financial Professional Near You
Taxes