8 reviews
4 out of 5 stars
based on 10 ratings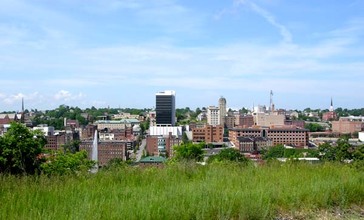 Lynchburg is an independent city in the Commonwealth of Virginia in the United States. As of the 2010 census, the population was 75,568. The 2016 census estimates an increase to 80,212. Located in the foothills of the Blue Ridge Mountains along the banks of the James River, Lynchburg is known as the "City of Seven Hills" or the "Hill City". In the 1860s, Lynchburg was the only major city in Virginia that was not recaptured by the Union before the end of the American Civil War. Lynchburg lies at the center of a wider metropolitan area close to the geographic center of Virginia. It is the fifth largest MSA in Virginia with a population of 260,320 and hosts several institutions of higher education, including Liberty University, the nation's largest non-profit university. Other nearby cities include Roanoke, Charlottesville, and Danville.
Managed by the Age Friendly Foundation
There seems to be a lot of older people employed in the local areas
We have people here of all ages and everyone is friendly
I think it is very age friendly. No matter we're I am at church, store or restaurants everyone is friendly and treats me with respect.
I older I get the harder to find employment that is not just surrounded by younger people that is new in the field.
I would say Lynchburg is age friendly as there are many services and opportunities available for elderly. Lynchburg Parks and Recreation provide many social activities for seniors and we also have services provided through Central VA Area Agency on Aging just to name a few.
Senior Living Communities
Explore Home Care Options Near You
Find a Financial Professional Near You
Taxes