17 reviews
3 out of 5 stars
based on 21 ratings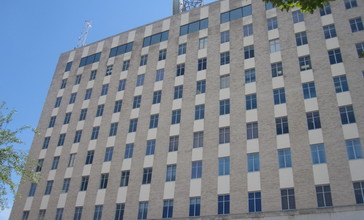 Longview is a city in Gregg and Harrison counties in the U.S. state of Texas.
As of the 2010 census, the population was 80,455. The estimated population in 2015 was 82,287. Most of the city is located in Gregg County, of which it is the county seat; a small part extends into the western part of neighboring Harrison County. Longview is located in East Texas, where Interstate 20 and U.S. Highways 80 and 259 converge just north of the Sabine River.
Longview is the principal city of the Longview Metropolitan Statistical Area, comprising Gregg, Upshur, and Rusk counties (population 217,781). Longview is considered a major hub city for East Texas, as is the nearby city of Tyler. In 2014, Forbes magazine ranked Longview as the sixth fastest-growing small city in the United States.
Transportation
Airport
East Texas Regional Airport, 9 miles (14 km) south of the city center, offers service to Dallas/Fort Worth International Airport via Envoy Air. The airport continues to grow. In 2007, it was designated a foreign trade zone.
Public transportation
The city's public transit system, Longview Transit, runs daily routes, excluding Sundays and holidays. Its fixed routes provide transportation to key districts throughout the city.City of Longview Transit (COLT) provides transportation demand-response transportation services for those who are unable to use the regular Longview Transit fixed-route service.
Rail service
Amtrak passenger rail service is available on the Texas Eagle through a downtown terminal. Longview's Amtrak station is the second-busiest in Texas and the fourth-busiest station along the Texas Eagle route. Daily trains between Chicago and San Antonio stop each morning (Chicago–San Antonio) and each evening (San Antonio–Chicago). Monday, Wednesday and Friday, the Longview station serves the Chicago to Los Angeles trains. The return train, Los Angeles to Chicago, stops in Longview on Sunday, Tuesday, and Friday. It serves about 20–50 passengers per day.
Managed by the Age Friendly Foundation
I believe that this town is age friendly, reason being Longview is made up of many baby boomers who helped establish this town and the great economy.
I am not particularly familiar with the mindset of the leadership in Longview regarding are friendly topics but I do know Longview has some wonderful assisted living facilities, neighborhoods and subdivisions that cater to the mature population. It has facilities for senior adults as well as programs and services to assist the older community members. Our downtown is especially accessible to wheelchairs and other walking devices to allow for convenience for those who need it. We have a "meals on wheels" program that is active in our community.
Lots of places and activities for older people to go. Transportation for the to be picked up.
The town is a god loving place, every one around here is so sweet and caring. Always willing to help a stranger. The education system here is wonderful, I've personally never seen so many students that are focused and well behaved in the schools like they are here. They are not perfect but I would say they are close.
Senior Living Communities
Explore Home Care Options Near You
Find a Financial Professional Near You
Taxes