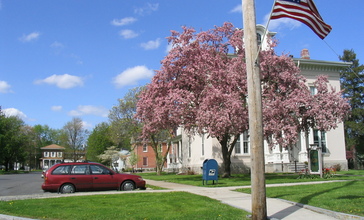 Liverpool is a lakeside village in Onondaga County, New York, United States. The population was 2,347 at the 2010 census. The name was adopted from the city of Liverpool in the United Kingdom. The village is on Onondaga Lake, in the western part of the town of Salina and is northwest of Syracuse, of which it is a suburb.
Managed by the Age Friendly Foundation
Liverpool for the most part, most businesses are wheelchair friendly. As far as community engagement goes, there is not much specifically targeted towards seniors that I know of, that's advertised to the general public. I'm not educated enough on facilities locally to know if they are providing education to families of elderly, level of care of each local facility, etc. since none of my relatives or friends have attended them.
Services are available within walking distance, public transportation available, public library close with many events,and general friendliness of clmmunity
ability to get around, several business within the area, churches, banking, library, grocery stores
Easy to drive around: Easy access too Hospitals and Senior Living Facilities: Easy access to stores and Libraries and Banks
Senior Living Communities
Explore Home Care Options Near You
Find a Financial Professional Near You
Taxes