40 reviews
3.5 out of 5 stars
based on 40 ratings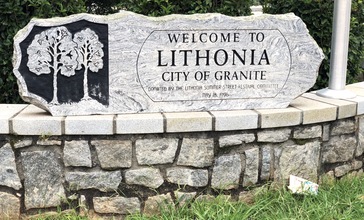 Lithonia is a city in eastern DeKalb County, Georgia, United States. The city's population was 1,924 at the 2010 census. Lithonia is in the Atlanta metropolitan area. "Lithonia" means "city/town of stone". Lithonia is in the heart of the Georgian granite-quarrying and viewing region, hence the name of the town, from the Greek λίθος lithos, for stone. The huge nearby granite dome, Stone Mountain, is composed largely of a rock called Lithonia gneiss, a form of granite. The area has a history of rock quarries. The mines were served by the Georgia Railroad and Atlanta, Stone Mountain & Lithonia Railway. Some of the rock quarries have been converted to parkland and the rail lines to rail-trail. Lithonia is one of the gateways to the Arabia Mountain National Heritage Area, which is largely contained inside Stonecrest, GA.
Managed by the Age Friendly Foundation
When we first moved to this neighborhood, it consisted of more settled families and somewhat older residents, who were very neighborly, more conscientious about their property and maintaining a safe and orderly community environment. Many of them have moved for various reasons, such as; smaller homes, traffic, empty-nesters, and health issues. We now have a mixture of older retirees, young and middle age families, and single career focused neighbors.They are generally polite but not as friendly nor as community focused as the old neighbors used to be. I think our younger generation has other perspectives about what is most important and have a totally different worldview than we did a generation ago or even for that matter a decade ago.
Not really sure about the town haven't been living in Georgia long
Neighbors are friendly and we look out for each other.
the neighborhood is very friendly every one speaks to everyone
Community activities ,no communication,poor class,ect
Senior Living Communities
Explore Home Care Options Near You
Find a Financial Professional Near You
Taxes