Lithia Springs

Lithia Springs
Georgia
5 reviews
3.5 out of 5 stars
based on 5 ratings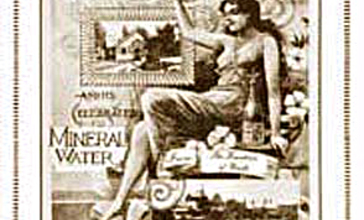 Lithia Springs is a census-designated place and unincorporated area, formerly incorporated as a city, located in northeastern Douglas County, Georgia, United States. As of the 2010 census, the community had a population of 15,491. The area is named for its historic "lithia" mineral water springs. Incorporated in 1882, Lithia Springs was dissolved the first time in 1933. Lithia Springs became incorporated again in 1994, to be Douglas County's second completely internal municipality, but disincorporated again in 2001. In 2001, the citizens voted (80% yea, 20% nay) on March 20 to dissolve the city charter and de-incorporate the city, transferring all assets to the county. The referendum that ended the town was part of the settlement in a lawsuit brought by city residents charging the city should be dissolved because it did not deliver enough services to justify its existence under state law. During its incorporation until 2001, the former city had five mayors. Lithia Springs is assigned the United States Postal Service zip code of 30122.
Managed by the Age Friendly Foundation
I live right by a church and most of the people in my neighborhood are older people who are all connected and very friendly. I talk to both of my neighbors who are old men and they're sweet as can be.
My apartments are very quiet and nice and people are to themselves
We live in an Older Community so many people have either been in their homes for 30+ Years or have sold to their children and they have made families and created an all age based community.
Friendly work environment
Senior Living Communities
Explore Home Care Options Near You
Find a Financial Professional Near You
Taxes