8 reviews
4 out of 5 stars
based on 9 ratings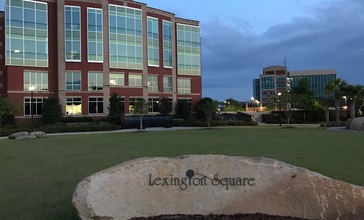 Lexington is the largest town in and the county seat of Lexington County, South Carolina, United States. Lexington is a suburb of the state's capital and second-largest city, Columbia. The U.S. Census Bureau estimated 2016 population is 24,905, and it is the second-largest municipality in the Columbia, South Carolina metropolitan area.
Managed by the Age Friendly Foundation
There are excellent schools in the Lexington area. New neighborhoods and new schools are constantly popping up. The town is located approximately 20 miles from Columbia which has a great museum and zoo. There are many other attractions for families that are just a short drive. There is a lot of community involvement.
I feel this a good place and freidly to work at .o feel any place can be age freindly depends on the person or people.
Care,community engagement,livability. I feel we are close to health care facility,we are well informed on what's happening in the community,livability is great
Seen seniors working at Wal-Mart, Home Depot and a few other stores, special shopping sitting carts for seniors, handicap parking, senior discount meals, plenty of medical institutes around. Many Home Care Services for the elderly
I don't really know. I haven't been here long.
Senior Living Communities
Explore Home Care Options Near You
Find a Financial Professional Near You
Taxes