13 reviews
3.5 out of 5 stars
based on 16 ratings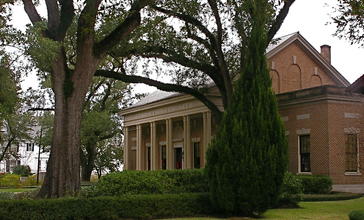 Laurel is a city in and the second county seat of Jones County, Mississippi, United States. As of the 2010 census, the city had a total population of 18,548. It is located northeast of Ellisville, the first county seat, which contains the first county courthouse. Laurel has the second county courthouse, as there are two judicial districts in Jones County. Laurel is the principal city of a Micropolitan Statistical Area named for it. Its major employers include Howard Industries, Sanderson Farms, Masonite International, Family Health Center, Howse Implement, Thermo-Kool, and South Central Regional Medical Center. Laurel is home to the Lauren Rogers Museum of Art, Mississippi's oldest art museum, which was established by the family of Lauren Eastman Rogers. Laurel is the headquarters of the Jones County Sheriff's Department, which administers in the county.
Managed by the Age Friendly Foundation
This city is growing by leaps and bounds.
Offers variety of senior citizen venues, from private elderly care homes, rest homes, apartments, for residence, senior discounts at stores of all varieties, parks & recreational facilities for senior use, programs, services, home health services, meal delivery for elderly, transportation via non emergency transport buisness, senior buses, cab services, full range of care local hospital, & excellent physicians for wide range services & care. Movie theatres, local art performances, museum, golf course w/golf club, mall, shopping centers, restraunts, grocery stores, drug stores, most with delivery to homes, casino, bowling alley, senior citizen groups, trips for senior citizens to casinos on coast, or local entertainment offers on coast, wide variety of short trips to entertainment, shopping, events, meetings, in outlying areas, like Hattiesburg MS, Biloxi, MS, Gulfport, Ms. Much more for seniors to do, from camping at nearby State or Federal parks, boating, fishing, hunting, to arts, crafts, food, festivals year round, of every variety. Great local churches, community centers thru out all areas. City/country living, small town friendly in mid size city, with acess within 2hr drive to coastal cities & towns, forestry parks & recreations, large cities to explore, to tiny towns that have stories to tell, multiple offerings for every type of person/personality.
I would say it's a older generation neighborhood. Mostly the elderly live in the area which there are about 6-7 churches in the neighborhood, schools, and parks around the area.
Everyone is 50 or above looks out for the next and each neighbor .
I feel that it is some what age friendly because it's more young to middle age people in the neighborhood. A lot of people now days rather be left alone and they also work a lot. My older neighbors are very friendly and want more for the community.
Senior Living Communities
Explore Home Care Options Near You
Find a Financial Professional Near You
Taxes