4 reviews
2.5 out of 5 stars
based on 6 ratings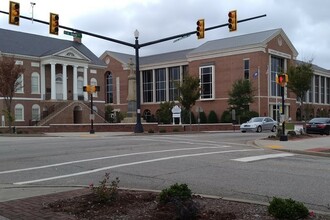 The city of Lancaster is the county seat of Lancaster County, South Carolina, United States, located in the Charlotte Metropolitan Area. As of the United States Census of 2010, the city population was 9,134 but due to South Carolina's strict annexation laws its actual population is well over twenty thousand people. The city was named after the famous House of Lancaster. Locally, Lancaster is pronounced LAYN-kəs-tər, rather than the usual American pronunciation LAN-kas-tər. The modern British pronunciation is LANG-kas-tər.
Managed by the Age Friendly Foundation
Due to employment rate in this city.
I have no opinion about this matter.
I live in a safe quiet neighborhood. It is well lit with a very active neighborhood watch. We have a pool and clubhouse at which we have events for our community.
This location is age friendly.
Senior Living Communities
Explore Home Care Options Near You
Find a Financial Professional Near You
Taxes