22 reviews
3.5 out of 5 stars
based on 27 ratings
Member of the World Health Organization Global Network of Age Friendly Cities and Communities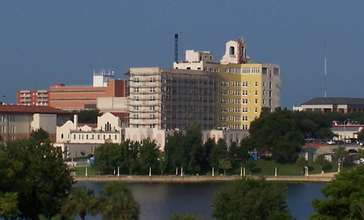 Lakeland is a city in Polk County, Florida, located along Interstate 4 east of Tampa. It is part of the Tampa Bay Area. According to the 2013 U.S. Census Bureau estimate, the city had a population of 100,710. Lakeland is a principal city of the Lakeland–Winter Haven Metropolitan Statistical Area (coterminous with Polk County), which had an estimated population of 623,009 in July 2013 based on data from the University of Florida Bureau of Economic and Business Research. It is twinned with Richmond Hill, Ontario; Imabari, Ehime, Japan; Bălți, Moldova; Portmore, Jamaica; and Chongming County, Shanghai, China through the Lakeland chapter of Sister Cities International. Native Americans began to live in the area 12,000 years ago. White settlers arrived in Lakeland in the 1870s and the city expanded in the 1880s with the arrival of rail service. Lakeland is home to the 1,267-acre Circle B Bar Reserve.
Managed by the Age Friendly Foundation
It is age friendly if you are over 55. This community has activities for everyone to enjoy throughout the month and on holidays
I would say that Lakeland Florida is definitely age friendly, as it relates to transportation, medical and physician care, available transportation, and overall access to the health care and wellness that is needed, to include physical therapy, kidney dialysis and other needs that people in the age friendly community might need. Transportation is key to many individuals that may not have access to transportation, as medical transportation is plentiful and addresses many transportation needs that patients may have; as well as the facilities that are now available for care; especially during the pandemic. Many transport services adhere to the needs of the patients, and provide fast and friendly transport services throughout the county. Overall, living in and around Polk County is great, when it comes to healthcare, and meeting the needs of Seniors and those with medical challenges.
I have live in Lakeland for 11 yrs. It is a medium size town where you can find entretaiment at the Polk theather in down town, as well as a Drive inn, now with the Covid dificulties of social distancing. There are most general stores, and Movie theathers. There are several parks where you can go walk and enjoy the outdoors with family, also kayaking, boating, fishing and biking. There are bike lanes for who wants to use or train in cycling , this town have people from all ages. Work oportunities are plenty , and if you don't find your fit you still close enough to Tampa and Orlando attractions to just about 30 to 45 mins drive. Also have an airport where they have plans to transform it into an international flights to come in as well. Every year a air show is held there with the Blue Jays performing with many other airplanes, they have a most amazing plane museum as well. Different farms are close where you can go to pic your own strawberries or blueberries. Plant City is 20 min away where they hold the strawberry festival every year, having all kind of vendors and booths where you can enjoy with family and friends for a very reasonable entrance fee. Lakeland also host the bigest Quilt and sawing Expo every year at the Lakeland Convention Center with more than 100 vendors with all kind of different classes you also can sign up to take if you want to spend more than one day, it lasts 4 days with a hotel next door to the building at the center of Downtown Lakeland also making it accesible to all local restaurants and art stores. I like this town very much where if you are looking for some place close to cities but without the stress of the city this is your town.
My community is very age-friendly. Activities and employability are strong. Transportation is available and livability is striving.
Lakeland has a very big retirement population and we also have a lot of retired couple that come for just the winter
Senior Living Communities
Explore Home Care Options Near You
Find a Financial Professional Near You
Taxes