11 reviews
3.5 out of 5 stars
based on 15 ratings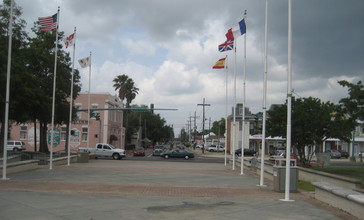 Kenner (historically French: Cannes-Brûlées) is the sixth-largest city in the U.S. State of Louisiana. It is the largest city in Jefferson Parish, United States and a suburb of New Orleans. The population was 66,702 at the 2010 census. Kenner is represented in the Louisiana House of Representatives by the Republican attorney Tom Willmott. The state senator is Republican Danny Martiny, a former state House member. Martiny's predecessor in the House is Kernan "Skip" Hand, a retired district court judge from Kenner. Martiny's predecessor in the state Senate, Metairie attorney Art Lentini, also resides in Kenner. Kenner is part of Louisiana's 1st Congressional district, presently represented in the U.S. House by Steve Scalise. The current mayor of Kenner is former Jefferson Parish councilman Ben Zahn.
Managed by the Age Friendly Foundation
Easy to get to places that are needed
People around the are where I live is pleasant and friendly.
Kenner is friendly because it have so much diversity.. Working people, and entrepreneurs. Etc.. I feel this way because I was raised in Kenner and it's a nice environment.
Very age friendly neighborhood and community. Community have schools church's and grocery stores.
Lots of people of all ages walking there dogs and seen jogging the neighborhood
Senior Living Communities
Explore Home Care Options Near You
Find a Financial Professional Near You
Taxes