Kansas City

Kansas City
Kansas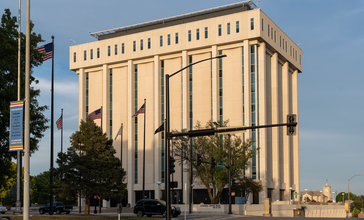 Kansas City is the third-largest city in the State of Kansas, the county seat of Wyandotte County, and the third-largest city of the Kansas City metropolitan area. Kansas City, Kansas is abbreviated as "KCK" to differentiate it from Kansas City, Missouri, after which it is named. It is part of a consolidated city-county government known as the "Unified Government". Wyandotte County also includes the independent cities of Bonner Springs and Edwardsville. As of the 2010 census, the city had a population of 145,786 residents. It is situated at Kaw Point, which is the junction of the Missouri and Kansas rivers.
Managed by the Age Friendly Foundation
Close to almost everything, no traffic.
Different ethnic backgrounds
My mom has been their for 18 years and everyone knows everyone..
My neighborhood has more children than elderly and the apartments I live in I feel are not really appropriate for someone say in a wheelchair
My neighborhood is age friendly because, it's located next to state avenue. State avenue has many revenues, transportation friendly, easy to locate food also many children live in my area.
Senior Living Communities
Explore Home Care Options Near You
Find a Financial Professional Near You
Taxes