25 reviews
4 out of 5 stars
based on 36 ratings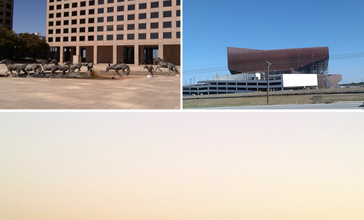 Irving ( UR-ving) is a principal city in Dallas County in the U.S. state of Texas and it is also an inner ring suburb of the city of Dallas. According to a 2016 estimate from the United States Census Bureau, the city population was 238,289 making it the thirteenth most populous city in Texas. Irving is part of the Dallas–Fort Worth metroplex. Irving includes the Las Colinas community, one of the first master-planned developments in the United States and once the largest mixed-use development in the Southwest with a land area of more than 12,000 acres (4,856 ha). Las Colinas is home to the Mustangs at Las Colinas, which is the largest equine sculpture in the world, as well as many Fortune 500 companies, such as ExxonMobil, Kimberly-Clark and Fluor Corporation. In January 2011 the city completed the Irving Convention Center at Las Colinas and continues to develop the area into a mixed-use complex, including a special entertainment district. Part of Dallas/Fort Worth International Airport lies inside the city limits of Irving.
Managed by the Age Friendly Foundation
Everyone helps each other it's clean
The people are very nice and understanding.
This community is age friendly, peaceful, quiet and inviting. Great parking spaces; close to commercial sites and good schools.
Many different families from all over the world
Senior Living Communities
Explore Home Care Options Near You
Find a Financial Professional Near You
Taxes