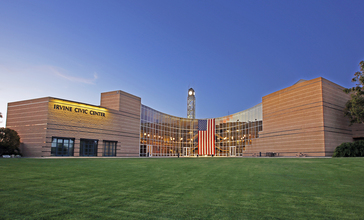 Irvine ( UR-vyn) is a master-planned city in Orange County, California, United States. The Irvine Company started developing the area in the 1960s and the city was formally incorporated on December 28, 1971. The 66-square-mile (170 km2) city had a population of 212,375 as of the 2010 census; in 2016 the city's population was 258,386. A number of corporations, particularly in the technology and semiconductor sectors, have their national or international headquarters in Irvine. Irvine is also home to several higher education institutions including the University of California, Irvine (UCI), Concordia University, Irvine Valley College, the Orange County Center of the University of Southern California (USC), and campuses of California State University Fullerton (CSUF), University of La Verne, and Pepperdine University.
Managed by the Age Friendly Foundation
Lots of parks and drivable things to see. A lot of hidden gems to be experienced.
Among livability, the city ranked 15th as the top 100 best cities to live in 2018. Irvine is one of the safest cities in the country according to the FBI. The job market is strong and does not discriminate. The Irvine climate is pretty much perfect, with great weather. Active seniors appreciate all the green space, which includes biking trails and walking. Gyms and senior centers available.
It's age friendly because of the senior living homes near by. Shopping is conveniently located. Conveyance is provided. There are parks for them to walk and gyms for them tip exercise. There is a public library close by too
Senior Living Communities
Explore Home Care Options Near You
Find a Financial Professional Near You
Taxes