14 reviews
4 out of 5 stars
based on 17 ratings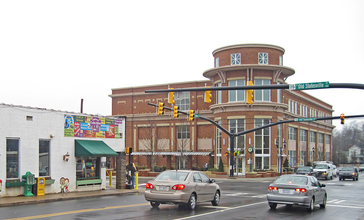 Huntersville is a large suburban town in Mecklenburg County, North Carolina, United States. A part of the Charlotte metropolitan area, the population was 46,773 at the 2010 census, and had increased to 52,704 according to the 2015 census annual estimate, making Huntersville the 17th largest municipality in North Carolina. It is located 14 mi (23 km) north of Charlotte. Name History It is thought that the town derives its name from the Rev. Humphrey Hunter, a minister at Steele Creek and Unity Presbyterian Churches and a local Revolutionary War hero. Others debate that it is either named for Robert B. Hunter, a local cotton farmer, or the generous and kind grade-school teacher Elizabeth Hunter and her husband, Travis Hunter, the town's first Crossing Guard. Elizabeth and Travis are also known as the parents of the first baby boy born in Huntersville, Cason Shaffer Hunter.
Managed by the Age Friendly Foundation
I have worked in Huntersville before and people tend to be mild tempered and friendly
There is nothing unfriendly about the town.
It very clean, they are upgrade and rebuilding schools, and every building and living complex is accessible.
The different attraction there like the discovery place, the small town feel.
Senior Living Communities
Explore Home Care Options Near You
Find a Financial Professional Near You
Taxes