4 reviews
4 out of 5 stars
based on 6 ratings
Member of the World Health Organization Global Network of Age Friendly Cities and Communities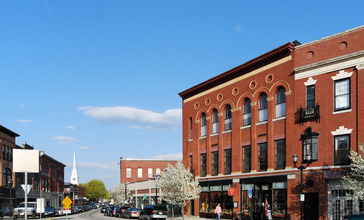 Hudson is a town in Middlesex County, Massachusetts, United States, with a total population of 19,063 as of the 2010 census. The Council on Aging offers residents programs and services to residents in order to maintain the age-friendliness of the community. Programs include:
Information, Outreach, and Referral Services: SHINE program provides support is provided for elders and families who are struggling with health insurance questions and need more information about benefits.
Medical Transportation: In addition to local Senior Shuttle which takes seniors to medical appointments in Hudson, Marlboro & Southboro, there are many community volunteer organizations that drive people to medical appointments. 
Health and Wellness: The Hudson Senior Center offers many programs to improve Seniors' health and wellness.  These activities range from physical fitness to nutrition to mental and emotional well being.  All classes take place at the Senior Center unless otherwise noted.
Contacts78 Main Street,
Hudson, MA 01749978-568-9638
Managed by the Age Friendly Foundation
Growing town with new restaurants and always have interesting events ...nice town and lots to,do,
I don't see a lot of handicap ramps and walk ways.
There is many plazas for life fun and family fun, there is public transportation as well.
Lots of great restaurants downtown that are within walking distance or by using the bike/walking path. Sidewalks and street light make for safe walking during the day and night time.
Senior Living Communities
Explore Home Care Options Near You
Find a Financial Professional Near You
Taxes