24 reviews
3.5 out of 5 stars
based on 24 ratings
Member of the World Health Organization Global Network of Age Friendly Cities and Communities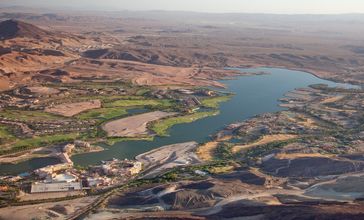 Henderson, officially the City of Henderson, is a city in Clark County, Nevada, United States, about 16 miles southeast of Las Vegas. It is the second-largest city in Nevada, after Las Vegas, with an estimated population of 307,928 in 2017. The city is part of the Las Vegas metropolitan area, which spans the entire Las Vegas Valley. Henderson occupies the southeastern end of the valley, at an elevation of approximately 1,330 feet (410 m). In 2011, Forbes magazine ranked Henderson as America's second-safest city. It has also been named as "One of the Best Cities to Live in America" by Bloomberg Businessweek. In 2014, Henderson was again ranked as one of the Top 10 "Safest Cities in the United States" by the FBI Uniform Crime Report. Henderson has the 7th highest per-capita income in the United States.
Managed by the Age Friendly Foundation
Very age friendly. I have lived here for almost a year and have meet alot of wonderful people.
Many activities and opportunities for seniors.
There is a huge community for 55+ that caters to that generation.
They have help organizations; there are many senior adult communities within the valley, and often one will find activities as well as events to attend. There are food events such as fish fry fund raisers for the needy, a chili cook off for seniors, there is also a senior masquerade ball coming up for the second year in a row. Talent shows are even on the plate this year as well as various exercise classes weekly.
Lived here for 19 years and the neighbors have always been very friendly.
Senior Living Communities
Explore Home Care Options Near You
Find a Financial Professional Near You
Taxes