5 reviews
3 out of 5 stars
based on 7 ratings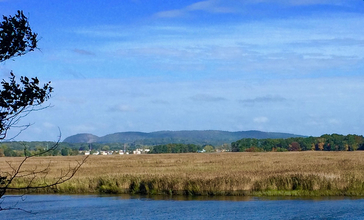 Hamden is a town in New Haven County, Connecticut, United States. The town's nickname is "The Land of the Sleeping Giant." The population was 60,960 at the 2010 census. Hamden is a suburb of the city of New Haven. The town of Hamden ranked #53 in the CNN Money list of "America's best small cities" in 2012. In 2008, Fortune Magazine and CNN Money picked Hamden as #33 on their "Best Place to Live and Launch" list, citing Hamden's great blend of urban and suburban lifestyles. The article also pointed out Hamden's exceptional education system as well as its "New England Charm".
Managed by the Age Friendly Foundation
Hamden Plaza is a great place for outdoor activities. Lots of food and clothes shopping, restaurants. There's nail salons and grooming shops . There's doctors offices of various choice . There's a few gyms and senior centers for indoor activities .
I live in hamden since 2015 and my first time I went to church I meet a lot of people there most of them were elderly and they are so lovely and friendly. They told me all the benefits the church offerer for family with kids in their education.
Hamden CT is a beautiful area to live! It has great schools, Qunnipiac University with the backdrop of Sleeping Giant State park. Hamden has wonderfu park, including DeNicola, Brooksvale to name a few. We also have the Canal Trail where you can walk, bike, rollerblade or skateboard. We have many wonderful golfciurses & lakes. There are three libraries, all great points of reference. We have a number of senior living/senior housing as well as gorgeous condos & apartments! Come see & explore Hamden, Ct! You might love it to stay a lifetime!
My community is very friendly/ everyone speaks to one another and when something is going on at Ms Jones house etc. everyone is invited to come. It's very pleasent.
I find my neighborhood very age friendly. Living in my complex are many elderly and services are appropriate.
Senior Living Communities
Explore Home Care Options Near You
Find a Financial Professional Near You
Taxes