5 reviews
4 out of 5 stars
based on 8 ratings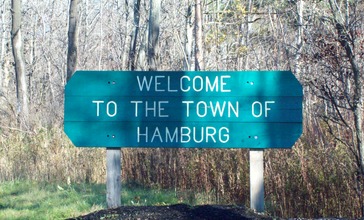 Hamburg is a town in Erie County, New York, United States. As of the 2010 census, the town had a population of 56,936. It is named after the city of Hamburg, in Germany. The town is on the western border of the county and is south of Buffalo. Hamburg is one of the Southtowns in Erie County. The villages of Hamburg and Blasdell are in the town.
Managed by the Age Friendly Foundation
Senior centers ,swimming areas just for seniors, senior transport services.
People are always minding there own business
Senior Citizen Center with Transportation. New Senior only apartments being built.
i think hamburg is very age friendly.... its a great place for families and people of all ages. there are quite a few group homes, lots of available shopping and great community engagement.
Several aged people in this area as it is mostly safe and quiet.
Senior Living Communities
Explore Home Care Options Near You
Find a Financial Professional Near You
Taxes