8 reviews
4.5 out of 5 stars
based on 10 ratings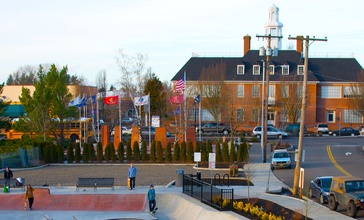 Gresham is a city located in Multnomah County, Oregon, in the United States, immediately east of Portland. Though it began as a settlement in the mid-1800s, it was not officially incorporated as a city until 1905; it was named after Walter Quinton Gresham, the American Civil War general and United States Postmaster General. The city's early economy was sustained largely by farming, and by the mid-20th century the city experienced a population boom, growing from 4,000 residents to over 10,000 between 1960 and 1970. The population was 105,594 at the 2010 census, making Gresham the fourth largest city in Oregon.
Managed by the Age Friendly Foundation
Gresham is a very diverse area that welcomes all age and types of people. people are friendly and welcoming.
Easily accessible stories, medical facilities conveniently located around town. Transportation services. Friendly environment.
The resources that are available in the community.
I believe that this place is age friendly because first off, everyone at mt hood are the nicest people possible and the teachers are great, any job you get your bosses and Co workers are very nice to you, it's not that bad of a city to drive in once you get used to it and it's traffic which is not very bad.
Its got all these small close nit neighborhoods and communities, people talk with their neighbors and even have a couple crazy cat ladies that take in all the neighborhood cats
Senior Living Communities
Explore Home Care Options Near You
Find a Financial Professional Near You
Taxes