6 reviews
3 out of 5 stars
based on 6 ratings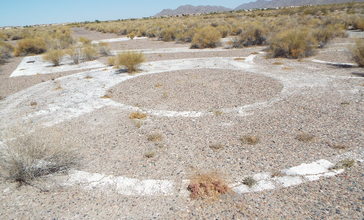 Goodyear (O'odham: Valin Thak) is a city in Maricopa County, Arizona, United States. It is a suburb of Phoenix and is in the Phoenix metropolitan area. According to the 2010 census, the population of the city is 65,275. Goodyear was the third fastest-growing place among all cities and towns in Arizona of any size between 1990 and 2000 (with an increase of 245.2%). The July 1, 2015, MAG population estimate was 79,003. The city is home to the Goodyear Ballpark, where the Cleveland Indians and Cincinnati Reds of the MLB practice their spring training. On June 6, 2008, Goodyear won the All-America City Award, sponsored by the National Civic League. The city is named after the Goodyear Tire and Rubber Company. The company cultivated extensive farmland here to grow cotton for use in their tires.
Managed by the Age Friendly Foundation
Safe community geared towards retired community.
age friendly. Lots of retired people live in or near here
People work and stay to themselves
On the downside, there is no senior center in Goodyear.
there are all ages in Goodyear, surprise area, a lot to do, good Doctors Etc.
Senior Living Communities
Explore Home Care Options Near You
Find a Financial Professional Near You
Taxes