26 reviews
4 out of 5 stars
based on 34 ratings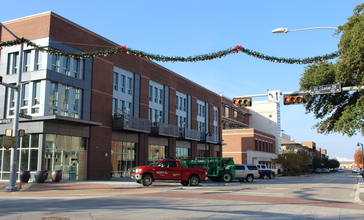 Garland is a city in the U.S. state of Texas. It is a large city located east of Dallas and is a part of the Dallas–Fort Worth metroplex. It is located almost entirely within Dallas County, except a small portion located in Collin and Rockwall Counties. As of the 2010 census, the city had a population of 226,876, making it the 87th-most populous city in the United States of America and the 12th-most populous city in the state of Texas. Garland is second only to the City of Dallas in Dallas County by population and has easy access to downtown Dallas via public transportation including two Dart Blue line stations and buses. In 2008, Garland was ranked #67 on CNN and Money magazine's list of the "Top 100 Places to Live". As of 2014 the city was considered the 6th "Best City for Working Parents". In 2014 Garland was ranked the 7th best City for saving money. This ranked Garland 2nd best in Texas. In 2015, Garland was listed #17 overall and #5 best mid-sized city to purchase a home for "First-Time Home Buyers". In 2015, Garland was labeled the 8th "Best Run City in America". Move.org rated Garland as the "8th best city in America to raise a family". In 2017 Garland was named the "2nd best City in Texas and 17th overall for jobs". Smartasset ranked Garland as the "3rd best City for living the American Dream in 2017". In 2018, Garland will have the "5th highest employment growth in the country".
Managed by the Age Friendly Foundation
Most people hsve met sre friendly and responsible
Many retirees in the neighborhood, grreat entertainment as far as movies and restaurants and a mall nearby.
Many retireees in the neighborhood, many restaurants and movies nearby.
The abundance of police patrolling area. I've lived in Garland all my life.
Senior Living Communities
Explore Home Care Options Near You
Find a Financial Professional Near You
Taxes