5 reviews
4.5 out of 5 stars
based on 6 ratings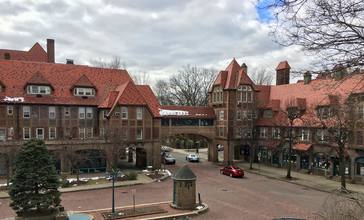 Forest Hills is a mostly residential neighborhood in the borough of Queens in New York City. Originally, the area was referred to as "Whitepot". The north, east, and south boundaries are the Long Island Expressway, Grand Central Parkway, and Union Turnpike, respectively. Google Maps shows the western boundary running roughly along 102nd Street, 67th Avenue, and the Long Island Rail Road's former Rockaway Beach Branch; while the Encyclopedia of New York City defines the western boundary as Junction Boulevard and the former Rockaway Beach Branch. Forest Hills has a great tradition of tennis, with Forest Hills Stadium having hosted the U.S. Open until 1978 and the West Side Tennis Club offering pristine grass courts for its members. Bustling Austin Street bisects Forest Hills and boasts lots of restaurants and chain stores. Forest Hills is bordered by Flushing Meadows–Corona Park and Forest Park.
Managed by the Age Friendly Foundation
In 2017,Gov. Cuomo launch of the nation's first statewide aging services mobile app to connect older adults and caregivers with local resources and services, including information regarding health, housing and transportation options
I am a member of Church in the Gardens, a Presbyterian church which is very caring and attentive toward its older congregants. Self-Help and Queens Community House both have offices in Forest Hills and run several programs for older persons.
The people in the neighborhood are freindly and the people who works in my patients building are very polite and helping their residents the best as they can. While walking on their street people greet me with hi and hello. I can say it is a friendly neighborhood.
I am not sure why but there is a big elderly population here so therefore I feel it is age friendly to the elderly population in general. and senior centers
Senior Living Communities
Explore Home Care Options Near You
Find a Financial Professional Near You
Taxes