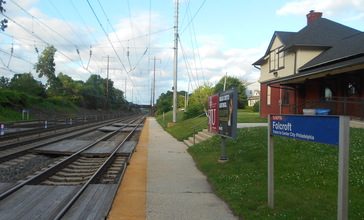 Folcroft is a borough in Delaware County, Pennsylvania, United States. The population was 6,606 at the 2010 census, down from 6,978 at the 2000 census.
Managed by the Age Friendly Foundation
I Live around different color age group of people and everyone is very friendly considered ,kind , And help out as a good neighbor would look after your belongings if you order anything to your home...
My neighbors are really nice and respectful. My car broke down a block away from my house and someone who lived a few house down have me a jump so I could get to my house. There's also this one senior who lives in my neighborhood. He ALWAYS walks to the grocery store to do his shopping. I've offered to take him home but he always declines. He loves to walk.
Different opportunities for people to participate and engage in community activities.
Senior Living Communities
Explore Home Care Options Near You
Find a Financial Professional Near You
Taxes