13 reviews
4 out of 5 stars
based on 13 ratings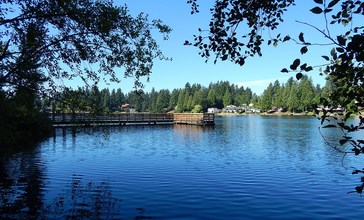 Federal Way is a city in King County, Washington, United States. It is a coastal city inside the Seattle metropolitan area. Its southwestern boundary is NE Tacoma Puget Sound, to the south is the cities of Milton, then Fife, then Tacoma. It is bordered by Des Moines and Kent on the northeast, Auburn as well as the town of Lakeland North and Lakeland South in unincorporated King County on the east, Milton on the south, and Tacoma as well as Fife Heights and Dash Point in unincorporated Pierce County on the southwest. The population was 95,171 at the 2015 United States Census. Federal Way is currently the 9th largest city in Washington State and the 5th largest in King County, according to the Census Bureau's 2015 population estimate.
Managed by the Age Friendly Foundation
There is so much racism where I live. We have been set back once again. We very much need communication
care, working, transportation, and community engagements
I believe the general population here is pretty age friendly. It's all about the people. My elderly mother lives in Marysville and is engaged in various activities for seniors. She doesn't drive much any more and has friendly volunteers help her with errands and chores around the house that she cannot do. Her health care is excellent (much better than mine). I'm grateful she's in such good hands in her community.
Senior Living Communities
Explore Home Care Options Near You
Find a Financial Professional Near You
Taxes