5 reviews
4 out of 5 stars
based on 5 ratings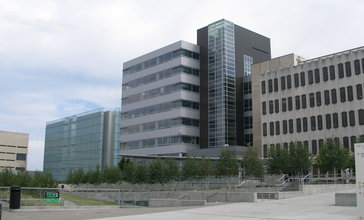 Everett is the county seat of and the largest city in Snohomish County, Washington, United States. Named for Everett Colby, son of founder Charles L. Colby, it lies 25 miles (40 km) north of Seattle. The city had a total population of 103,019 at the 2010 census, making it the 7th largest in the state and fifth-largest in the Puget Sound area. It received an All-America City Award in 2002. Everett is home to the largest public marina on the west coast of the United States and is the western terminus of the western segment of U.S. Route 2. It is also home to Boeing's assembly plant for the 747, 767, 777 and the new 787. Boeing's Everett facility is known for being the largest building in the world by volume at 116.5 million cubic feet (3,300,000 m3). In 1984, Everett was selected as the site of a U.S. Navy Homeport, Naval Station Everett. The Naval Station formally opened in 1992 and on January 8, 1997 welcomed the aircraft carrier USS Abraham Lincoln. The Lincoln is no longer homeported in Everett as of Winter 2011. The aircraft carrier, USS Nimitz (CVN-68) replaced the Lincoln as Everett's homeported ship, as of March 9, 2012. In January 2015, the Nimitz moved to Naval Base Kitsap, but is expected to return to Everett in 2019. Everett is also home to the Port of Everett, an international shipping port that brings trade, commerce, jobs and recreational opportunities to the city.
Managed by the Age Friendly Foundation
I do noy know how age friendly my town is.
Older more mature people live in the neighborhood.
The city is very kind to senior citizens!
It's not very friendly geared more toward younger people and those not on medicare
Senior Living Communities
Explore Home Care Options Near You
Find a Financial Professional Near You
Taxes