14 reviews
4 out of 5 stars
based on 20 ratings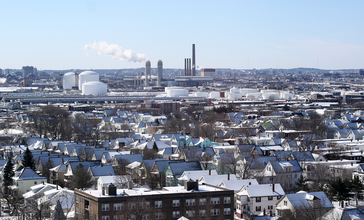 Everett is a city in Middlesex County, Massachusetts, United States, 4 miles north of Boston. The population was 41,668 at the time of the 2010 United States Census. The Council on Aging works to maintain the age-friendliness of the community by providing programs and services to the residents. These programs provide seniors access to health and fitness programming, educational tools, socialization, transportation, meals and support services.
Contacts90 Chelsea Street
Everett, MA 02149
Phone: 617-394-2323
Managed by the Age Friendly Foundation
The transportation is very easy ,school ,organization
It is somewhat age friendly because this city provides good education for the children and has affordable and reliable transportation. It also offer volunteering and other programs that helps improve the community.
Because people greet you on the streets
Im a friendly person . I have a good experience (5 years) i speak English, Spanish, French, creole . I have a good education i have my HHA certificate, my bachelor in philosophy and my license in sociology. Im cuban /haitian. I worked as caregivers for 5 at memory care .
I believe my community in Everett is very age friendly for all young and old. The area is very accessible, the city provides equality for all ages. Community center for the elderly and a recovery center for the young.
Senior Living Communities
Explore Home Care Options Near You
Find a Financial Professional Near You
Taxes