20 reviews
3.5 out of 5 stars
based on 27 ratings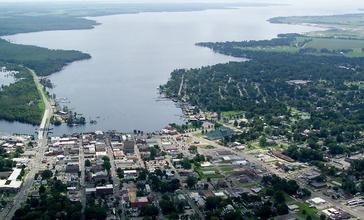 Elizabeth City is a city in Pasquotank County, North Carolina, in the United States. As of the 2014 census, it had a population of 18,047. Elizabeth City is the county seat and largest city of Pasquotank County. It is the cultural, economic and educational hub of the sixteen-county Historic Albemarle region of northeastern North Carolina. Elizabeth City is the center of the Elizabeth City Micropolitan Statistical Area, with a population of 64,094 as of 2010, and is part of the larger Virginia Beach-Norfolk, VA-NC Combined Statistical Area. The city is the economic center of the region, as well as home to many historic sites and cultural traditions. Marketed as the "Harbor of Hospitality", Elizabeth City has had a long history of shipping due to its location at a narrowed bend of the Pasquotank River. Founded in 1794, Elizabeth City prospered early on from the Dismal Swamp Canal as a mercantile city, before later shifting into a varied industrial and commercial focus. While Elizabeth City still retains its extensive waterfront property, it is linked to neighboring counties and cities by highways and bridges and serves as the site of the largest US Coast Guard base in the nation.
Managed by the Age Friendly Foundation
I feel like employers pass up reliable people because of their age not their experience
The specific area I live in is middle to upper-class. There is not much in the way of shopping here in Elizabeth City. Walmart, Hobby Lobby, and Belk's are the primaries. Most people travel to Chesapeake, VA. to shop. There are several fast foods and one very nice restaurant, Montero's $$$
Small town good retirement area.
Owner is respectful and considerate. Complex is clean and kept. Very quiet and peaceful neighborhood.
Senior Living Communities
Explore Home Care Options Near You
Find a Financial Professional Near You
Taxes