6 reviews
4 out of 5 stars
based on 4 ratings
Member of the World Health Organization Global Network of Age Friendly Cities and Communities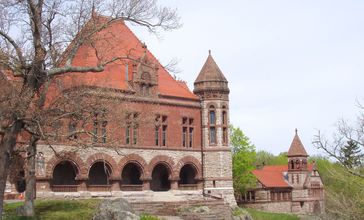 Easton is a town in Bristol County, Massachusetts, United States. The population was 23,112 at the 2010 census. It is part of the Greater Boston area, but is also part of the 6-county definition of the Providence MSA. Easton is governed by an elected Board of Selectmen. Open Town Meeting acts as the legislative branch of the town. The Selectman choose a Town Administrator to run the day-to-day operations of the town.
Managed by the Age Friendly Foundation
No sure. I basically live on Easton / Brockton line. I feel Easton is more age friendly than Brockton.
My neiborhood is very quiet , cause every one works so you hardly see any one
Most people in this neighborhood have lived in this community for years. Everyone is very friendly and familiar with each other. We always wave hello and goodbye, invite each other for cookouts and dinners.
There is transportation available, meal program and the council on aging has activities available.
This communities are age friendly, because their love old people, take special attention for them but they don't have support like companions or special person who can stay with them.
Senior Living Communities
Explore Home Care Options Near You
Find a Financial Professional Near You
Taxes