10 reviews
3.5 out of 5 stars
based on 12 ratings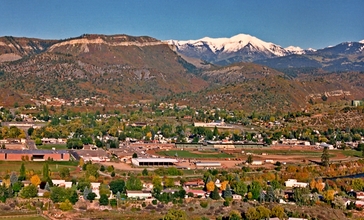 The City of Durango is the county seat and the most populous municipality of La Plata County, Colorado, United States. It is home to Fort Lewis College. The United States Census Bureau reported a population of 16,887 in the 2010 census.
Managed by the Age Friendly Foundation
Throughout the town of Durango there are various activites that are age friendly from neighborhood trails to weekly social distanced gatherings near downtown. The overall livability is pricey but there is affordable housing throughout town.
Cost of living is quite high while wages are also fairly low. This creates a tough living situation for all ages. Elderly people have a great community in Durango. The Rec Center offers a great pickle-ball scene, there are several golf courses, and the outdoor actiities are endless. Fly fishing opportunities are abundant.
I spend alot of time in Durango and not once I have seen any rude teens, adults, or elders. It seems nice a nice place to be in.
I see other seniors in the area
Senior Living Communities
Explore Home Care Options Near You
Find a Financial Professional Near You
Taxes