9 reviews
4 out of 5 stars
based on 13 ratings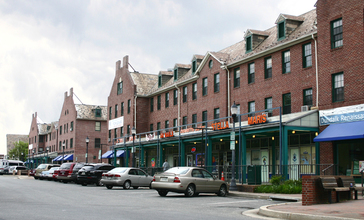 Dundalk is an unincorporated community and census-designated place in Baltimore County, Maryland, United States.
The population was 63,597 at the 2010 census. In 1960 and 1970, Dundalk was the largest unincorporated community in Maryland. It was named after the town of Dundalk, Ireland. Dundalk is considered one of the first inner-ring suburbs of Baltimore.
Public transit
Public transportation between Sparrows Point, Dundalk and Baltimore City was operated by the United Railways and Electric Company's (later the Baltimore Transit Company) #26 streetcar line which ran down the middle of Dundalk Avenue until August 1958. Until the early 1950s, the line carried the famous "Red Rocket" streetcars which were two and three car trains of wooden trolleys. During World War II's rush hours on the line, trains operated on a 30-second headway.
Between 1940 and 1972, bus service in the Dundalk area was provided by Dundalk Bus Lines.
Today, public transportation is provided by the Maryland Transit Administration. MTA lines that serve the area are CityLink Blue, CityLink Navy, CityLink Orange, LocalLink 59, LocalLink 62, LocalLink 63 and LocalLink 65.
Support organizations
- Dundalk Renaissance Corporation (nonprofit community development corporation)
- Living With Grace (nonprofit that helps senior women on fixed income to obtain needed medical supplies)
Emergency Services
Dundalk is under jurisdiction of Baltimore County Police Department, North Point (Precinct 12), which is located at 428 Westham Way.
There are multiple fire stations serving within the Dundalk area.
Education
Dundalk Elementary School
Dundalk contains a campus of the Community College of Baltimore County, known as CCBC-Dundalk. It was formerly known as Dundalk Community College.
For primary and secondary education Dundalk is served by the Baltimore County Public Schools system, with Dundalk High School, Patapsco High School, and Sparrows Point High School being the major high schools to serve the area. Dundalk is also home to Sollers Point Technical High School, one of the only high schools in the country to hold an ISO 9001 certification.
Managed by the Age Friendly Foundation
Lots of friendly peers, great diners, and our library is exceptional for all ages.
This question is difficult to answer. I have lived here all of my life; but it has changed a lot in the last 15 to 20 years.
people treat everyone with respect regardless of age its transportation everybody gets along
I enjoy associate with people of all walks of life. Caring for them gives me a sense of self worth, Taking them out.
Elderly quiet , respectful, friendly neighbors
Senior Living Communities
Explore Home Care Options Near You
Find a Financial Professional Near You
Taxes