30 reviews
3 out of 5 stars
based on 35 ratings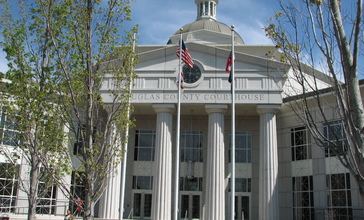 The city of Douglasville is the county seat of Douglas County, Georgia, United States. As of the 2010 census, the city had a population of 30,961, up from 20,065 in 2000. Douglasville is located approximately 20 miles (32 km) west of Atlanta and is part of the Atlanta Metro Area. Highway access can be obtained via three interchanges along Interstate 20.
Managed by the Age Friendly Foundation
Senior centers to provide for the needs of seniors and provide many different types of activities. They have something for everyone and are open to including new activities as requested. There's transportation to enable seniors to get out and participate in community activities. Douglas County has numerous non-profits which need all kinds of skills from volunteers. Many of these organizations offer luncheons to show their appreciation, which also provides an opportunity to meet new people and maintain old friendships.
The neighborhood is like family
People here are kind and courteous to seniors they always seem to try to help people when help is needed
Friendly:you get to know the client and what they like. Unfriendly: Certain things you can't do that the client may want you to do and they will get upset about it .
Lots of parks, wheel chair accessible stores and shops and surprisingly lots of side walk for strolls. When you walk around you run into lots of seasoned individuals and see younger kids helping and holding doors.
Senior Living Communities
Explore Home Care Options Near You
Find a Financial Professional Near You
Taxes