8 reviews
3.5 out of 5 stars
based on 11 ratings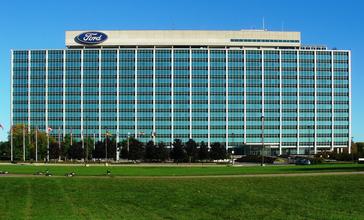 Dearborn is a city in the State of Michigan. It is located in Wayne County and is part of the Detroit metropolitan area. Dearborn is the eighth largest city in the State of Michigan. As of the 2010 census, it had a population of 98,153. First settled in the late 18th century by French farmers in a series of ribbon farms along the Rouge River and the Sauk Trail, the community grew with the establishment of the Detroit Arsenal on the Chicago Road linking Detroit and Chicago. It later grew into a manufacturing hub for the automotive industry. The city was the home of Henry Ford and is the world headquarters of the Ford Motor Company. It has a campus of the University of Michigan as well as Henry Ford College. Dearborn has The Henry Ford, the United States' largest indoor-outdoor museum complex and Metro Detroit's leading tourist attraction. Dearborn residents are primarily of European or Middle Eastern heritage, descendants of 19th and 20th-century immigrants. Middle Eastern ancestries make up the largest ethnic grouping with Lebanese, Yemeni, Iraqi, Syrian and Palestinian groups present. The primary European ethnicities are German, Polish, Irish and Italian.
Managed by the Age Friendly Foundation
A goodly percentage of Dearborn residents are retired with most stores and businesses catering to their needs.
Senior transportation. Nice neighborhoods. Many restaurants
Everyone in the neighborhood is extremely Nice and caring!
Everybody is friendly and help one another .
A lot of people have eldly family living with them or they have someone taking care of them in their homes
Senior Living Communities
Explore Home Care Options Near You
Find a Financial Professional Near You
Taxes