2 reviews
4 out of 5 stars
based on 2 ratings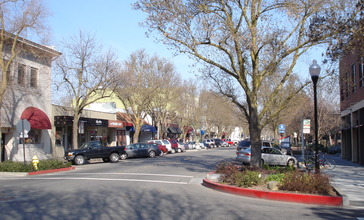 Davis, formerly known as Davisville, is a city in the U.S. state of California and the most populous city in Yolo County. It had a population of 65,622 in 2010, not including the on-campus population of the University of California, Davis, which was over 9,400 (not including students' families) in 2016. The city is a suburb of California's capital, Sacramento.
Managed by the Age Friendly Foundation
YOU INLCUDED COST OF LIVING WITH CRIME, WEATHER AND WALKABILITY. IT SHOULDN'T BE GROUPED WITH THOSE ITEMS AT ALL. DAVIS IS VERY EXPENSIVE AND THAT IS THE ONLY THING I CAN SAY ABOUT IT. IT IS HOME TO ONE OF THE MOST FAMOUS AG UNIVERSITIES IN THE WORLD. IT HAS A VERY LIBERAL ATTITUDE, WELCOMES EVERYONE, IT PROBABLY WOULDN'T BE APPRECIATED BY REALLY RIGHT WING REPUBLICANS BUT FOR THE MIDDLE OF THE ROAD PEOPLE AND TO THE LEFT, IT IS PERFECT. WE HAVE SOME OF THE BEST WEATHER IN CALIFORNIA. THE BEST THING ABOUT DAVIS IS THE PEOPLE. PEOPLE WHO LIVE HERE REALLY WANTED TO BE HERE BECAUSE IT DOES COST MORE THAN TOWNS/CITIES JUST 20 MINUTES AWAY . BUT THAT IS TO BE EXPECTED SINCE WE HAVE U.C. DAVIS HERE. ONE OF OUR MOTTOES IS 'WE TAKE CARE OF OUR OWN.' WE HAVE SO MANY AFFORDABLE HOUSING OPPORTUNITIES AND WE HAVE LOTS OF WONDERFUL VOLUNTEERS WHO HAVE APPLIED AND RECEIVED GRANTS TO HELP FOLKS WITH DOWN PAYMENTS ON HOMES AND EVEN WITH THEIR MONTHLY MORTGAGE. IT IS A 'BIKE' AND 'TREE' TOWN. I LOVE DAVIS.
Senior Living Communities
Explore Home Care Options Near You
Find a Financial Professional Near You
Taxes