5 reviews
4 out of 5 stars
based on 5 ratings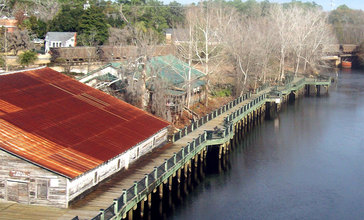 Conway is a city in Horry County, South Carolina, United States. The population was 17,103 at the 2010 census, and had an estimated population in 2016 of 22,761. It is the county seat of Horry County and is part of the Myrtle Beach metropolitan area. It is the home of Coastal Carolina University. Numerous buildings and structures located in Conway are on the National Register of Historic Places. Among these is the City Hall building, designed by Robert Mills, architect of the Washington Monument. Since the completion of the Main Street USA project in the 1980s, Conway's downtown has been revitalized with shops and bistros. Highlighting the renovation of the downtown area is the Riverwalk, an area of fine dining which follows a stretch of the Waccamaw River that winds through Conway.
Managed by the Age Friendly Foundation
Specifically, this is a large county which encompasses several small communities and one larger beach community, namely Myrtle Beach. It is growing rapidly as taxes in alternate regions continue rising. I've lived here for 19 years and must agree that this is definitely a retirement community. 17 of those 19 years, I was self employed as a caregiver.
Everyone always smiles and waves and speaks
Courteous and friendly people, lots of activities and community engagement.
No not really. They do not have public transportation even though they say they do. The buss goes from Conway mall to Myrtle Beach mall but I have never seen it stop anywhere but those two places.
Conway & Myrtle Beach is a tourist town and It has no transportation and it only provides partime jobs for the tourist season.
Senior Living Communities
Explore Home Care Options Near You
Find a Financial Professional Near You
Taxes