2 reviews
4 out of 5 stars
based on 2 ratings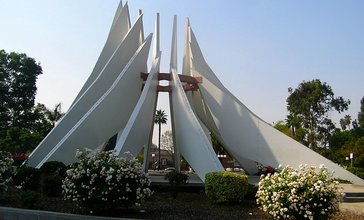 Compton is a city in southern Los Angeles County, California, United States, situated south of downtown Los Angeles. Compton is one of the oldest cities in the county and on May 11, 1888, was the eighth city to incorporate. As of the 2010 United States Census, the city had a total population of 96,455. It is known as the "Hub City" due to its geographic centrality in Los Angeles County. Neighborhoods in Compton include Sunny Cove, Leland, Downtown Compton, and Richland Farms. The city is generally a working class city with some middle-class neighborhoods, and is home to a relatively young population, at an average 25 years of age, compared to the American median age of 35 (2010 data).
Managed by the Age Friendly Foundation
It should have more activities and more transportation for them.
The Community needs to be more saver for our kids and families without having to worry about cars running red lights or people getting into altercations with each other and turns into a fight and someone ends up getting hurt .
Senior Living Communities
Explore Home Care Options Near You
Find a Financial Professional Near You
Taxes