Colorado Springs

Colorado Springs
Colorado
Member of the World Health Organization Global Network of Age Friendly Cities and Communities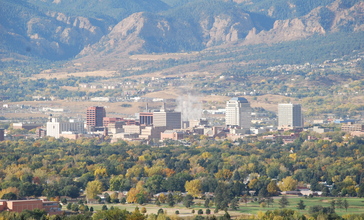 Colorado Springs is a home rule municipality that is the largest city by area in Colorado as well as the county seat and the most populous municipality of El Paso County, Colorado, United States. The Colorado Springs Council on Aging has 3 primary ways it interacts with the public and maintains age-friendliness with its residents:
Senior Information and Assistance Centers: The Senior Information and Assistance Center provides information on the wide variety of regional services available for older adults and their caregivers.
Senior Insurance: PPACG Senior Insurance Assistance is the State Health Insurance Assistance Program (SHIP) office which serves El Paso, Park and Teller counties.
Caregiver Support: The Family Caregiver Support Center provides families with the professional guidance in preparing an individualized caregiving plan and helping you access the supportive services you need. There is no charge for any service provided directly by the center

 
Managed by the Age Friendly Foundation
My city prides itself on taking care of its elderly. We have taken great measures in providing a safe environment for our Senior community including making sure all employees were protected from Covid-19. Working both spectrums of young and old, I see people in my community step up to meet the needs of those we live around.
Colorado is a wonderful outdoor adventure state. As a 51 year old, I encounter people of all ages out on the trail, walking paths, etc... Our state attracts ambitious people and people who enjoy the many opportunities to meet like-minded people. Health and wellness, churches and community groups abound along with breweries which often become popular meet up spots.
Colorado Springs offers a variety of outdoor activities for all ages. A network of trails is available close to town. Bike lanes have been created for safe biking in downtown areas.
Senior Living Communities
Explore Home Care Options Near You
Find a Financial Professional Near You
Taxes