5 reviews
4 out of 5 stars
based on 5 ratings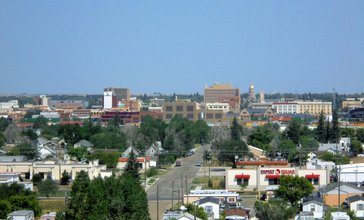 Cheyenne ( shy-AN or ) is the capital and most populous city of the U.S. state of Wyoming and the county seat of Laramie County. It is the principal city of the Cheyenne, Wyoming, Metropolitan Statistical Area which encompasses all of Laramie County. The population was 59,466 at the 2010 census. Cheyenne is the northern terminus of the extensive and fast-growing Front Range Urban Corridor that stretches from Cheyenne to Pueblo, Colorado, and has a population of 4,333,742 according to the 2010 United States Census. Cheyenne is situated on Crow Creek and Dry Creek. The Cheyenne, Wyoming Metropolitan Area had a 2010 population of 91,738, making it the 354th-most populous metropolitan area in the United States.
Managed by the Age Friendly Foundation
Cheyenne, Wyoming is an age friendly city for several reasons. There is a strong military community here and many older veterans (and younger) move here. There is a VA hospital here as well. I would say that based on regular church attendance, the church community is perhaps 35% older citizens. Older workers are seen in stores such as Home Depot, Lowe's, and restaurants.
I feel Cheyenne is age friendly, because I've Encountered with those who are willing to help you with a flat tire get out of the snow if you're stuck or find your animal
I would say that Cheyenne is very age friendly. It is not difficult to find work - either part time or full time. Cost of living is relatively low. Crime is low. There is no State income tax. Currently no sales tax on food. Very bike friendly. It is not easily walkable to do errands. There is limited public transportation. Lots of things to see and do. Ample volunteer opportunities.
Senior Living Communities
Explore Home Care Options Near You
Find a Financial Professional Near You
Taxes