14 reviews
4.5 out of 5 stars
based on 15 ratings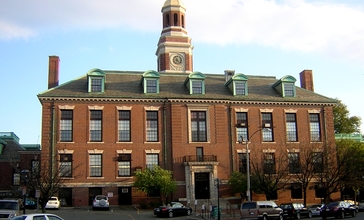 Chelsea is a city in Suffolk County, Massachusetts, United States, directly across the Mystic River from the city of Boston. As of 2013, Chelsea had an estimated population of 36,828. It is also the second most densely populated city in Massachusetts behind Somerville. With a total area of just 2.21 square miles, Chelsea is the smallest city in Massachusetts in terms of total area.Chelsea is a diverse, working-class community that contains a high level of industrial activity. It is one of only three Massachusetts cities in which the majority of the population identifies as Hispanic or Latino, alongside Lawrence and Holyoke. After flirting with bankruptcy in the 1990s, the once-struggling industrial city has reversed a prolonged decline and in recent years has enjoyed sustained economic growth. Thanks to its relative affordability and close proximity to Boston, Chelsea has added more than 1,200 homes since 2005, mostly loft-style apartments and condominiums suitable for small families or young professionals. There has also been significant office, retail and restaurant development throughout the city.
Managed by the Age Friendly Foundation
Near the apartments I live in, there are many elderly people who walk their dogs and we socialize with.
Elderly living complex and community center, close neighboring hospital
This place I live since 2003.good transportation.
This place is very age friendly because the elderly are welcomed with open arms in the community.
The residents are fiendly to elderly ppl and are always willingly helping others who have trouble doing everyday work, activities ,so the community teaches kindness
Senior Living Communities
Explore Home Care Options Near You
Find a Financial Professional Near You
Taxes