7 reviews
3 out of 5 stars
based on 7 ratings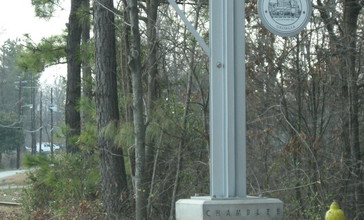 Chamblee (CHAM-blee) is a city in northern DeKalb County, Georgia, United States, northeast of Atlanta. The population was 9,892 at the 2010 census.
Managed by the Age Friendly Foundation
I'm not sure if the neighborhood is @age-friendly" because I'm a new resident.
Community engagement due to general living and affordable rent.
Care, working, transportation and living
So much traffic, a little more crime than usual, up and coming trendy area for younger professionals, a lot of noise from new construction
Chamblee is a growing city undergoing much change. It has one dedicated County Senior center and is home to Mercy Care, a low cost health clinic, and Senior Connections, a Meals on Wheels delivery and prep center for which I volunteer. There are a number of senior residents living in the subdivisions in town, and a community group of seniors that the City runs. However there is not much work or many social amenities directed specifically to seniors. Chamblee is becoming more walkable and is drawing a broader range of eateries and entertainment options.
Senior Living Communities
Explore Home Care Options Near You
Find a Financial Professional Near You
Taxes